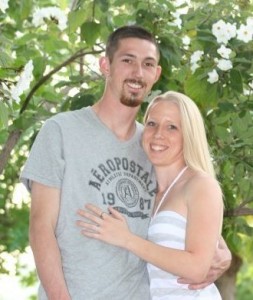 Jenica Thompson and her husband reside Placer County, California.   She is a member of Destiny Christian Church in Rocklin where she also serves on staff as an administrator for the Outreach department and Love Our City initiative.
She became a massage therapist in 2001, with her major focus on prenatal massage, labor & delivery massage, and infant massage education.  She recently completed her degree in Early Childhood Education, and taught at Destiny Christian Preschool in Rocklin, specializing in infants and toddlers.
Her passion for infants grew while researching the healing effects of infant massage on premature, drug exposed, or otherwise less healthy infants.  This spurred on her desire to become an infant massage educator, as well as to learn every way possible to help the mother and infant thrive.  Shortly thereafter, she received her certification in prenatal massage, and then in infant massage education.  In 2007, she learned about DONA international (an international doula accreditation board) and about the role of a doula.  She became driven to learn everything she could about becoming a doula and helping women through pregnancy and childbirth.
Jenica has been practicing as a doula since 2008, receiving her formal DONA training in 2009.  She loves to care for and help women and their families during this important and special time in their lives, and looks forward to sharing your pregnancy and childbirth with you!